We are really happy to announce that Atria Group CZ will have the opportunity to host Marilyn Atkinson, the founder of Erickson College and creator of solution focused coaching, in May 2016 in Prague.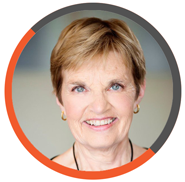 About Marilyn Atkinson

Marilyn is the author, coach and trainer who invested last 30 years of her professional life in organisational development and development of people's potential. She was a dedicated follower of Milton Erickson for years and gave his name to Erickson Coaching International. For the past ten years she has been developing both highly effective and specialized coach training programs (ICF ACTP "The Art and Science of Coaching") that have been taught in 33 countries.
About training
From 20th to 22nd of May 2016, Marilyn is going to deliver 3-day training ,,9 Disciplines of Whole Brain Thinking", program designed to widen the space of self knowledge and inner freedom. In this program, you will have an unique opportunity to discover a system of 9 simple principles that will help you to understand your own values and needs without attempting to change others. Place: Hotel Barceló, street Na Strži 32,  140 00  Prague 4.
For the past 15 years, Erickson Coaching International has successfully taught ,,9 Disciplines of Whole Brain Thinking" worldwide. The course has been revised, and incorporates the most recent results of ongoing observation of emotional intelligence factors. It is also designed to assist inner candor and inner humor.
You will learn
How to move from a contracted to a more expansive life experience
How to move from co-dependence to independence
How to move from being guarded to being more relaxed about yourself
How to move from being controlling to being playful and stress-free
Learn to be your life "editor" developing and redefining your own experience to increase trust in yourself. Leave behind old stories and create a new sense of peace about your history. Detach from stressful attempts to control results to experiencing playfulness and peace.
INTERNATIONALY ACCREDITED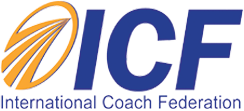 This training is ICF (International Coaching Federation) acreddited .
Participants will get 20 CCE Unites (8 of them are ICF Core Competencies).